We provide complete waste management solutions and waste disposal services for business customers in Carlow and surrounding areas. Our team is happy to advise you on the best solution for your requirements. We work with all industry types including offices, restaurants, industrial estates and can provide many different size and specification bins to manage your waste.
Our collection team understands that your place of work is important to you and will ensure prompt and professional service.
---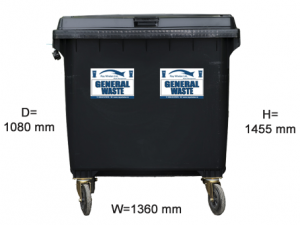 1100 litre Wheelie Bin
This is the most common size bin for commercial waste. It is ideal for larger businesses i.e. restaurants and shops.
Height= 1455 mm
Width= 1360 mm
Depth= 1080 mm
Capacity= 1100 litres
---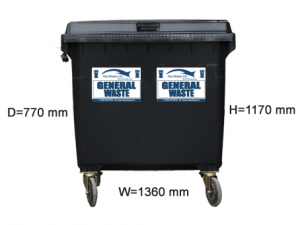 660 litre Wheelie Bin
This bin would be suitable for a smaller business that produces less waste.
Height= 1170 mm
Width= 1360 mm
Depth= 770 mm
Capacity= 660 litres
---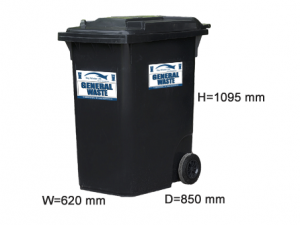 360 Litre
This bin is ideal for commercial premises with limited space for storing a bin.
Height= 1095 mm
Width= 620 mm
Depth= 850 mm
Capacity= 360 litres
---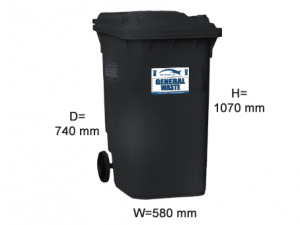 240 litre Wheelie Bin
This bin is suitable for small offices or small commercial units.
Height= 1070 mm
Width= 580 mm
Depth= 740 mm
Capacity= 240 litres
---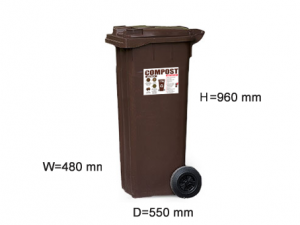 140 Litre Compost Bin
This bin is suitable for any business interested in environmentally friendly organic waste disposal.
Height= 960 mm
Width= 480 mm
Depth= 550 mm
Capacity= 140 litres
---
We also offer:
Glass Collection
Baled Cardboard
Plastic Collection services
For more information on our commercial waste management and collection services, please call our Customer Service Team on 059 9147678 or contact us using the form below.
---